Editor
882/1371
Friday's Findings - Ant Savage
Ant Savage
Genre:  Singer-Songwriter
Origin:  Bedford, UK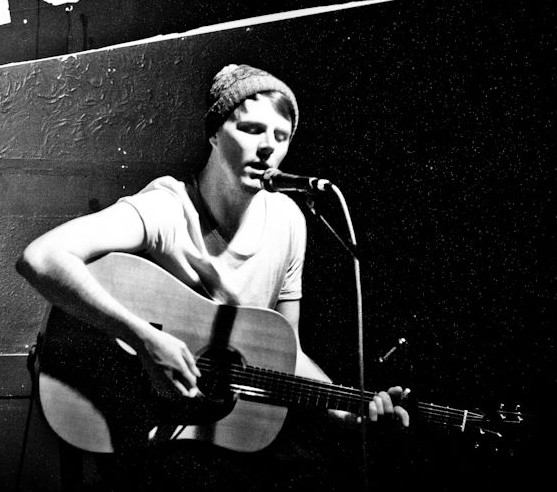 Ant Savage, an independent singer-songwriter from Bedford, UK, is currently working on an EP due out this summer, with tour dates to follow.
Ant sat down recently with The Soulful Sound Lounge for a Quick & Dirty.
SSL:  Describe your music to those who are not yet familiar with your work?
AS:   Hmmm I would love to say that I'm a folk musician but I'm not sure how accurate that would be, I'm an acoustic singer songwriter that writes melodic honest music that hopefully anybody can relate to, I always find that question difficult to answer.
SLL: In doing our research we learned that in addition to writing/composing and performing you are/were studying music technology at uni in Bedfordshire. 
AS:  Ha! I'm impressed that you've done your research.  Yeah I've recently completed a degree in music production at the University of Northampton with a two year foundation degree prior to that at the University of Bedfordshire,  I very much enjoyed it,  I've always had an interest in the recording process so studying it and learning how to apply those skills practically has been a great experience.
SSL:  Who are some of your musical influences?  (We hear a little Nick Drake) 
AS:   Yeah Nick Drake was a big influence on me some years ago.  I remember hearing the song "Ppink Moon" at a friends house on cassette.  The following day I bought all 3 of his albums.  I literally studied them, every intricacy of his beautifully picked guitar.  I haven't listened to him for a long time but he obviously had an impression on my writing.  It was through Nick Drake that I discovered many other influential artists such as Bob Dylan.  I seem to remember the link being something to do with Nick's producer Joe Boyd.  I believe he was doing the sound at the Newport Folk Festival when Dylan outraged everybody by going electric.  I could be wrong but there was a definite link there somewhere.  It's really quite inspiring when you discover a great artist such as Nick Drake then weave your way through their musical history and influences and unearth all kinds of great music, stuff that you may never of heard otherwise.
SSL:  What is your favourite lyric line & who is it by?
AS:   That's a tough one, The best I heard today was from "Tempest" which is of course Dylans new album, 
"In scarlet town
 in the hot noon hours
there's palm lit shadows
and scattered flowers"
I suppose with some more thought I could think of something far more poignant and meaningful, but I love the rich imagery in those lines, it's really poetic and simple and the results are very vivid and colourful somehow, beautiful really !
SSL:  What song do you never tire of listening to?
AS:  "Crazy" by Patsy Cline.   It's a song I always remember hearing my mum sing when I was little and it reminds me of her and being young.  It's also a beautifully written song and its delivery is perfect to my ears.
SSL:  Who are you listening to currently? Who is your favourite guilty pleasure musically?
AS:  I'm currently listening to various Damien Jurado albums, a great UK indie band called Dirty Fair who have just released their debut EP entitled "Dirty Fair EP",  a blues rock album called "This Mountain Waits" by  Pearl Handled Revolver and also the "Old Flint" EP by Luke Sital-Singh. [Editor's Note:  We just featured Luke last week HERE!]
SSL:  Who would you like to collaborate with?
AS:  Would have to be Dylan, even if I just picked on the guitar, My level of respect for his artistic output is enormous and I'm a massive follower of his. 
SSL: Last live show you attended? Who? Where?
AS:  I was fortunate enough to spend an afternoon with Mark Eitzel recently in Northampton.  There was a small group of us chatting about music and Mark played us 5 or 6 songs.   I was blown away at the strength in his voice and his lyrics are pure poetry.  Although it wasn't actually a gig it was by far the greatest musical performance I've experienced so far this year.
SSL:  What's next for you?
AS:  Well I've been writing for a new EP which I hope to have out before the end of the summer, im currently in the process of deciding which songs to use on it.  I'm also composing the other various lines of instrumentation to fit with the songs.  At the moment it's pretty much barebones, acoustic and vocals.
I've been posting the demos on Soundcloud to help weigh up the popularity of the songs, so if anybody wants to help out and give feedback please do.  I've also been offered various dates around the UK, so im going to be booking a small tour to help promote the EP.  I suppose my aim now is to just keep reaching out to people.  I've started to receive some really good feedback from followers which is really encouraging and to those of you that enjoy my music and have been kind enough to share it with your friends I thank you.
LINKS
Soundcloud (for FREE downloads)
Also appears in:
Join Soulful Sound Lounge
Would you like to join "Soulful Sound Lounge"?

Soulful Sound Lounge
need editor approval to submit
editors only